Every week in this space, we're going to be running down the "Hitter of the Week" for the Toronto Blue Jays. This won't always be the best hitter, but it will always be someone who did something notable that we can break down further. Using information from games through Friday (Saturday-Friday), we will try to show you something interesting each and every week. 
Last week, Kyle Matte named Josh Donaldson the inaugural Blue Jays hitter of the week, given that Donaldson performed streets ahead of the rest of the lineup. We now look for a new selection, with Donaldson on the disabled list and many of the other hitters continuing their, to put it nicely, uninteresting slides. Once again, however, one hitter has hit noticeably better than the rest this week, with six hits, two walks and a desperately needed walk-off home run – Kendrys Morales.
Morales has always been known as a power hitter, owning a career slugging percentage of .464. In addition, he hasn't possessed the high strikeout rate belonging to the majority of power hitters, striking out at a below league-average rate of 17.8% for his career.  This gives him a similar profile to the likes of sluggers that Blue Jays fans are familiar with, such as Jose Bautista, Edwin Encarnacion, and Josh Donaldson.
This has been noteworthy during this past week, as from last Saturday through Friday, half of Morales' hits came with two strikes.  While he isn't necessarily shortening up and trying to be a singles hitter when down in the count, he has had a keen eye and waited for the pitcher to make a mistake.  Let's take a look at a couple of these at-bats: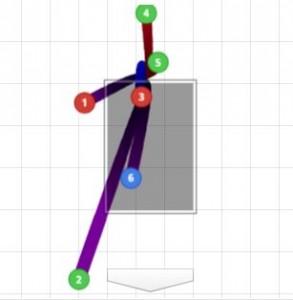 This first at-bat occurred in the first inning of last Sunday's game against the Rays. After going down 1-2, Morales was able to watch a couple of high fastballs from Jake Odorizzi, who then tried to get a strikeout with a low splitter. What happened instead is Odorizzi threw the pitch middle-away, and Morales pulled it to the gap in right-centre for a double.
A similar at-bat unfolded in the 3rd inning of the Home Opener on Tuesday: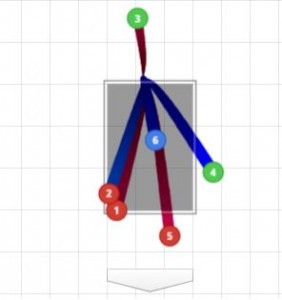 Morales quickly went down 0-2 on two low and away pitches, then worked it back to 2-2 with a couple of good takes and a foul. Note how Wily Peralta was working the edges for the most part in this at bat, trying to get the Toronto slugger to go out of the zone. Eventually, Peralta missed his spot (badly) with a slider, and Morales barreled up the baseball. Even though it only went for a single, the ball jumped off the bat at 110 MPH and went to the wall, a sure double if anybody else was running the bases.
So what's clear this week is that the new Jays' designated hitter (and emergency first baseman) has potential akin to those other famous Blue Jays sluggers. Some of his hits have come on mistake pitches that Morales was able to see because of his ability to work the count after falling behind. By staying in at-bats instead of expanding the zone, he was able to get a pitch that he could drive. Of course, not all mistake pitches come with two strikes, as Morales showed yesterday:
His ability to capitalize on these mistakes should be key for this Blue Jays lineup, especially when pitchers become more fearful of the guys hitting behind him. Even though this hasn't occurred yet, Kendrys Morales' patience and power has been enough to earn the nod as BP Toronto's Hitter of the Week.
Lead Photo © Nick Turchiaro-USA TODAY Sport