If you were to look up 'organizational crossroads' in the dictionary, you might find the Blue Jays there. Since Toronto won the World Series in 1993, they've consistently pivoted organizationally to try and keep up with their ever changing competitive landscape. Through that, there have been a few key organizational crossroads, which ended up shaping the then near future of the team. Some that come to mind include the Roger Clemens signing in 1996, the Roy Halladay trade in 2009, and the David Price and Troy Tulowitzki trades in 2015. Heading in to 2018, the Jays find themselves in a similar situation.
In 2017, the Blue Jays were quite bad; they narrowly missed a basement finish in the AL East while simultaneously getting lucky from a run scoring perspective. Yet, they have other average to above average players who they value highly, but who don't exactly have great trading value if shipped off elsewhere.
Given that, do you buy or do you sell? At the start of the offseason, if you were to ask one fan, they might tell you to sell off the entire team—Stroman et al included. If you were to ask another fan, however, they'd have been looking to trade for Giancarlo Stanton and are still relishing in the J.D. Martinez rumours. Despite their best efforts to clarify that they're not planning to trade Josh Donaldson and are planning to pursue to big name free agents, the Blue Jays' lack of action has made them a canvas which fans and teams alike can use to paint their own picture. Ergo, the Cardinals can continue to indicate to St. Louis press that Toronto is willing to move their star third baseman, even in the face of public denial from Toronto themselves.
This has only been made more difficult by the fact that the Blue Jays' two nearest AL wild card competitors, the Yankees and Angels, acquired Giancarlo Stanton and Shoehei Ohtani respectively. One can raise questions about the sustainability of Stanton's power, even with the Yankee Stadium power alley now available to him. Similarly, one can raise questions about Ohtani's ability to transition to facing major league hitters. However, both are all-stars at worst and league MVP nominees at best; that's nothing to scoff at.
In theory this should make the conundrum much easier to solve. The competition got better in ways that would be nearly impossible for the Blue Jays to replicate and the theory would then be that the team should change course. Yet, as recently as this past week, Ross Atkins confidently addressed Toronto's biggest trade chip by saying, "We're trying to win, and I can't imagine our team being better without Josh Donaldson."
What gives?
Well, this is one arena where the Blue Jays definitely have it right. Once the team has an offseason direction, they'd be hard-pressed to find a good enough reason to shift it. This idea is backed by three key principles, one of which is partially unique to the Blue Jays and others that all teams understand.
The first principle surrounds the fact that the Blue Jays are owned by a profit-seeking, publicly traded company. One thing that comes in to play as a result of that fact is that the vision and direction for the Blue Jays (a department within the company) are pitched well in advance. I don't know the specifics of the Blue Jays' organizational calendar, but contrasting them with other publicly traded companies would lead one to believe that their vision, direction, and attached budget were approved within 4-8 weeks of the close of the previous season. As with any other business of that size, there may be just performance reviews, a short vacation, and reflection prior to preparing for the next season. Following the direction and budget approval, departments certainly have leeway to adjust it as opportunities or threats are introduced, but they'll need a strong financial justification in order to do so. My guess would be that the business leaders in the Blue Jays' front office made the calculation early on that competing in 2018 made the most sense when considering baseball and business interests. That isn't changing solely because the team's already tough competition got a little bit harder.
The second principle surrounds the fact that 'winning the offseason' can only get you so far. Once the season begins, there's a wide range of outcomes that can change on the turn of a dime. The Blue Jays should know this better than just about anybody. Following R.A. Dickey and Marlins trades in the offseason prior to 2013, Toronto had 'won the offseason', but they then managed to lose more games than they won. Dickey went from Cy Young to Cy Old really quickly, Jose Reyes failed to reclaim his MVP vote getting form, and Josh Johnson lost all semblance of pitch control. Their marquee trade spoils had potential, but they were too injured, too old, or too unlucky to reach it.
The third principle ties in to the second principle, but describes the idea that competition in baseball can only go so far. Yes, it'll hurt to see Giancarlo Stanton 19 times this season, but it's possible that they never face up against Ohtani at all. The greater pain of increased competition on the margins comes in a team's likelihood to achieve a higher win total, therefore making it statistically more difficult to win enough games to capture a playoff spot. However, looking to Fangraph's dynamically updating win projections, one will find that the Yankees went from the clear wildcard favourites to almost being assured a wildcard spot and competing with the Red Sox for the AL East title. Meanwhile, the Angels, hopped up from wildcard contenders to favourites for the second wildcard spot. Per Fangraphs, they now project for 88 wins. In comparison to the Blue Jays' projected 83 wins, the 88 threshold seems daunting, but 88 wins is roughly where the team should have been striving for all along, if they were intending to compete.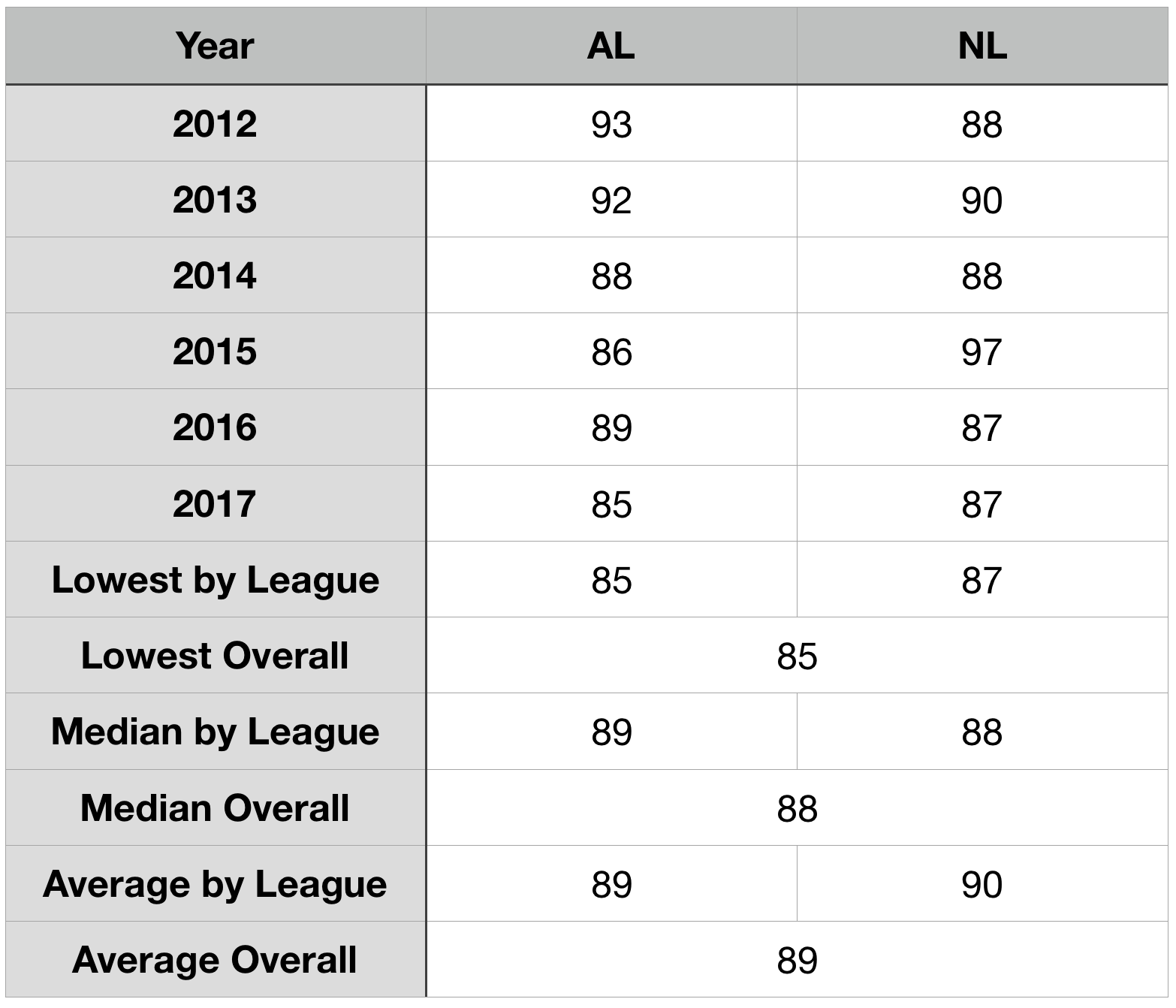 Since the second wildcard spot was introduced to baseball in 2012, the teams that have captured it have done so with a median of 88 wins. Ergo, the Angels addition of Shohei Ohtani makes it possible that the team surpasses the 90 win threshold and makes it nearly impossible for competitors like the Blue Jays, Twins, and Mariners to catch up, but they all should've been aiming quite high anyways. As well, as Andrew Stoeten notes at The Athletic ($), it's entirely possible that Toronto's lack of action indicates that they're waiting on this offseason's fairly late developing free agent market.
All of this is to say that sticking to one's guns here is the salient decision. If it were me or any number of other rebuild-focused fans at the helm, the Blue Jays would be sellers this offseason. However, that point of view was consistent prior to any of this offseason's results. On the flip side, if one's position were that the Blue Jays should buy and compete, that point of view should also remain consistent. The additional competition in the AL East doesn't move the needle enough during the offseason when the Blue Jays find themselves currently projected for a middling finish. If you were to consider baseball inputs alone, sticking to the initial strategy is probably smart. When you then add in the financial and organizational considerations of the Blue Jays likely having mapped out their plan for 2018, the additional competition is merely a bump in the road.
Baseball is weird. Baseball is random. As a result of these truths, our opinions will certainly change in season, but there's been hardly enough to move the needle far enough just yet.
Lead Photo © Winslow Townson-USA TODAY Sports