One of baseball's longest standing and most debated traditions is deliberation over who is greatest. Whether it's the greatest players, team or generation, the subjective nature of what and how we define greatest allows the debate to rage on well after stats like Wins Above Replacement, Pythagorean Record, and pitcher wins have been developed in order to help us gauge who is the most statistically dominant.
Last week, Sportsnet stoked the fires when they released a choose-your-own top-40 greatest Blue Jays list, along with several articles arguing for different rankings. Despite names like Bautista, Stieb, Delgado, Halladay, and Alomar being ever-present atop the majority of ballots, there was still plenty of debate over who should be number one, and what being number one actually means and represents.
When skimming the list of Blue Jays greats, one thing will jump out at you: the players that have represented Toronto are the owners of some impressive facial hair. As a franchise, the Blue Jays facial hair game is strong – which is particularly noteworthy given that the team isn't old enough to be able to take advantage of those old-timey 1920s moustaches. Because you can only arrange the top-10 in so many different combinations, and because ranking the greatest by facial hair is no more subjective than any other criteria; presented for debate, here are the greatest Blue Jays of all-time, according to facial hair.
Before we begin present the list, a couple of notes:
-This list may be missing some of the more memorable players from the 1970s and 80s. It's important to remember that said era of baseball was full of facial hair. George Bell and Jesse Barfield's moustaches above replacement (MAR) were far lower than Jays playing in less facial hair-dominant environments. Just like it is with a pitcher's ERA, a league-average beard in 1982 looks far different than a league-average beard in 2000.
Aaron Sanchez and Roberto Osuna may very well end their careers on this list, but as of right now, neither can grow enough facial hair to qualify.
Jack Morris (1992-1993)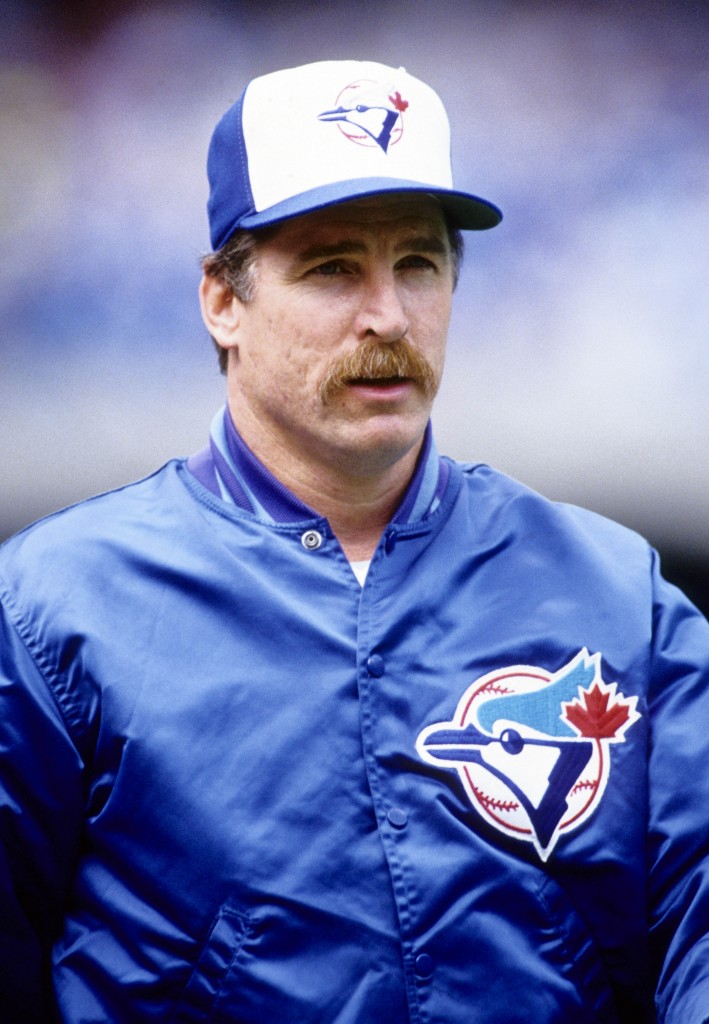 Photo Credit © USA TODAY Sports
Jack Morris is a one of the more controversial selections on the list. When it comes to the postseason, Morris' moustache is considered one of the best all time, alongside Reggie Jackson's. But when it comes to his regular season facial hair, his greatness is far less exceptional. The debate has caused an often-public ideological war between more progressive and traditional barbers since Morris became eligible for the list in 2000.
Jose Bautista (2008-Present)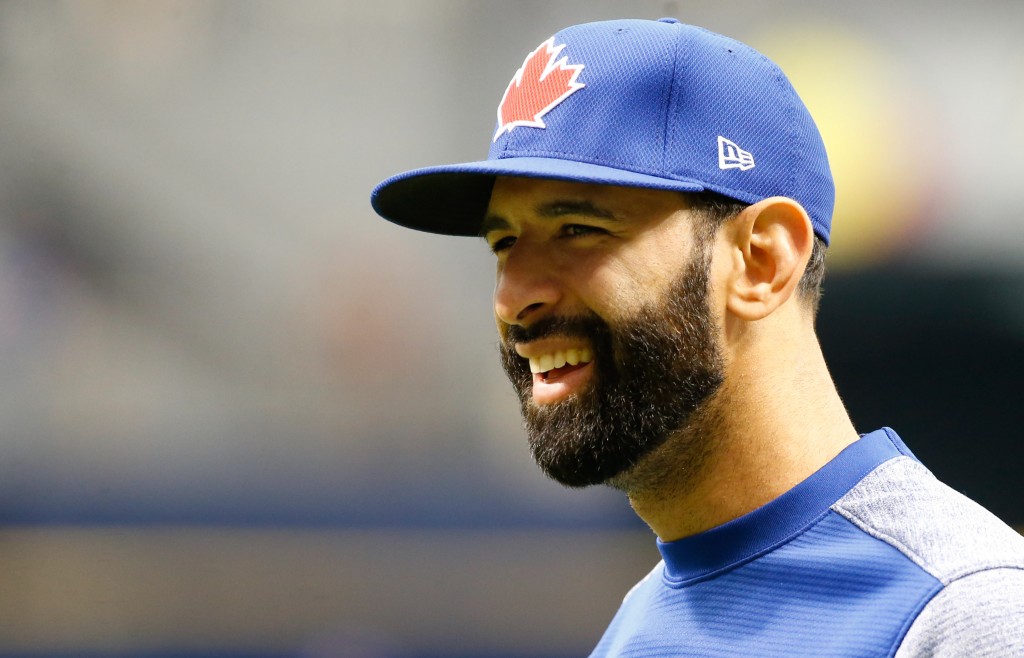 Photo Credit © Kim Klement-USA TODAY Sports
Many people's choice as franchise GOAT (greatest player of all-time) also deserves a spot on the greatest facial hair list. The iconic Bautista Beard has been emulated by many fans in the Rogers Centre grandstands and become as synonymous with the slugger as the bat flip and Booster Juice. While we often forget that Joey Bats came into the league as a third baseman, we will never forget that time he lost the his trademark beard in favor of a moustache back in 2010.
Rance Mulliniks (1982-1992)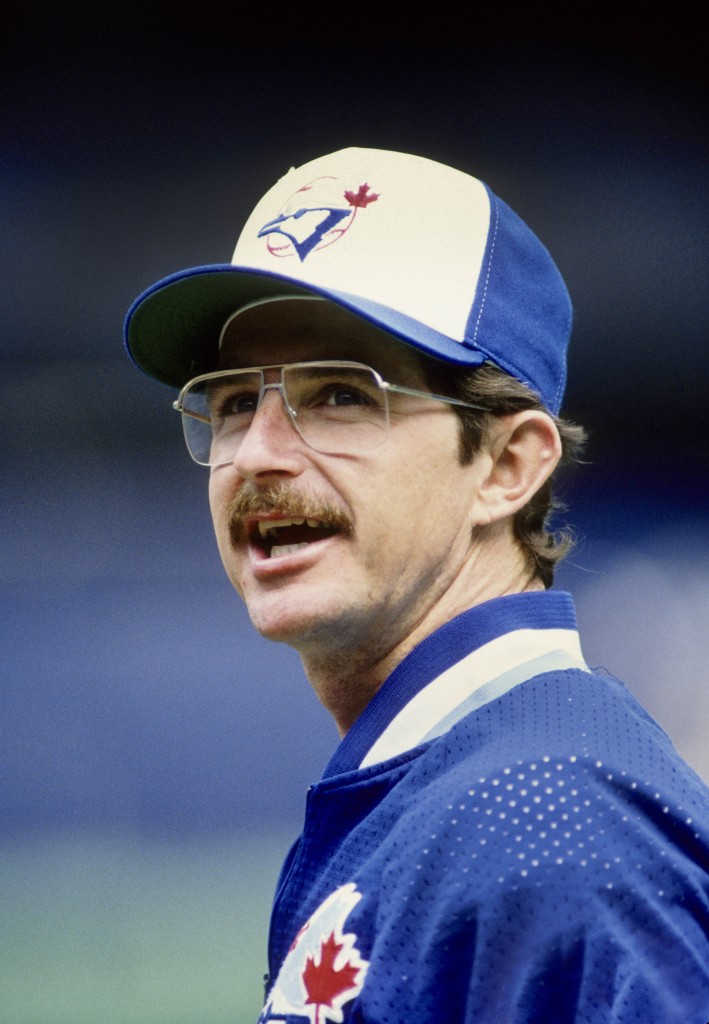 Photo Credit © USA TODAY Sports
No list would be complete without Mulliniks inclusion. The defensively versatile, on-base machine may well have been the Ben Zobrist of his era. If Zobrist had a moustache handsome enough to make Ned Flanders jealous.
David Wells (1987-1992, 99-2000)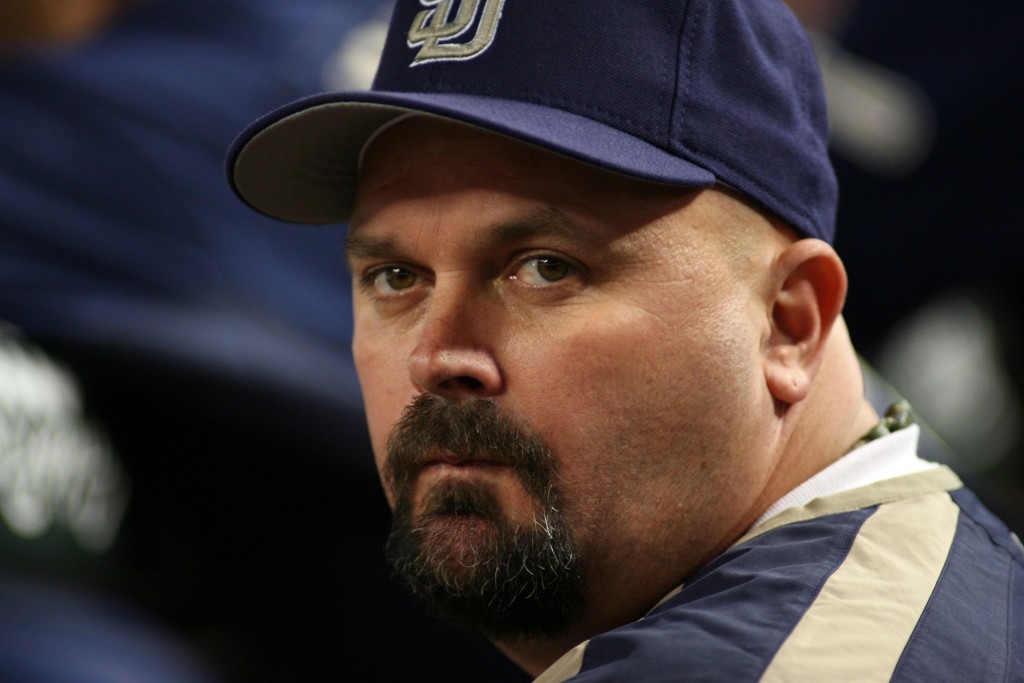 Photo Credit © Rick Scuteri-USA TODAY Sports
Boomer's moustache/bushy goatee (depending on when you saw him) might not make the cut if it were not for the egg-shaped, beer drinking, profanity spitting, bald head that it was attached to. But lucky for him, it was. Never in Blue Jays' history has a player's facial hair contained that many potato chip crumbs. For that reason, the only major league pitcher to suffer from self-induced diabetes makes our list. He may not be the GOAT, but he did have the gout.
 Eric Thames (2011-12)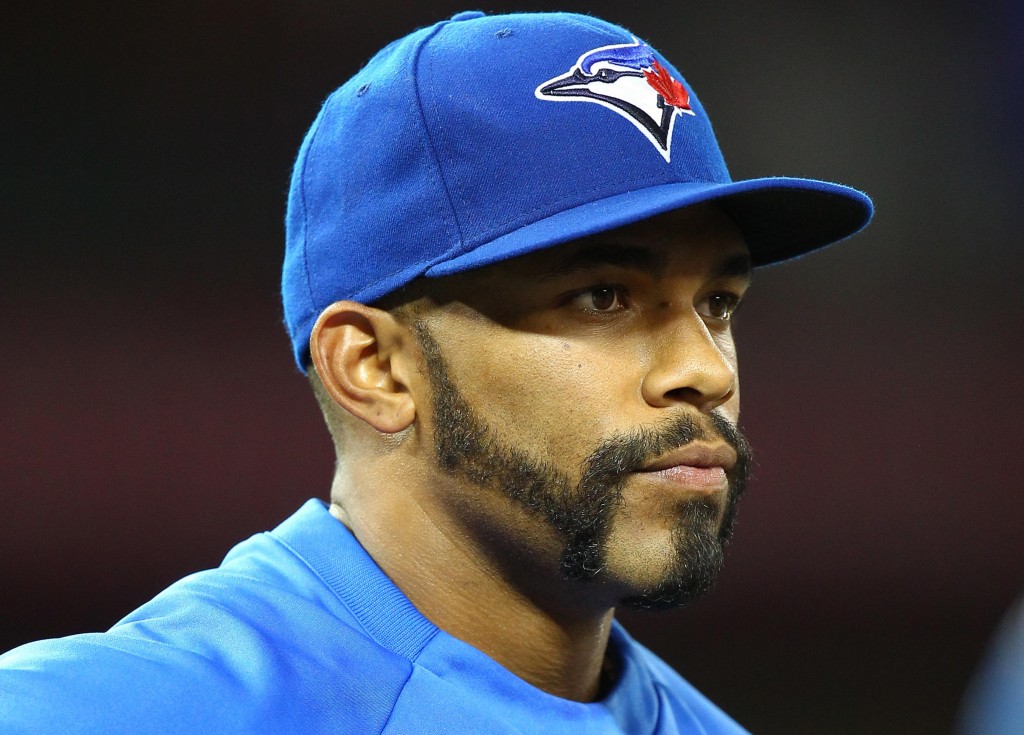 Photo Credit © Tom Szczerbowski-USA TODAY Sports
It's hard not to wonder what could have been. Watching Eric Thames mash his way through the first two months of 2017 has led to mixed emotions for Blue Jays fans. As a young player in Toronto, Thames experimented with different batting stances as he tried to refine his plate approach. He did the same with his facial hair – often switching between different goatees, muttonchops, and the occasional Van Dyke beard.
Travis Snider (2009-2012)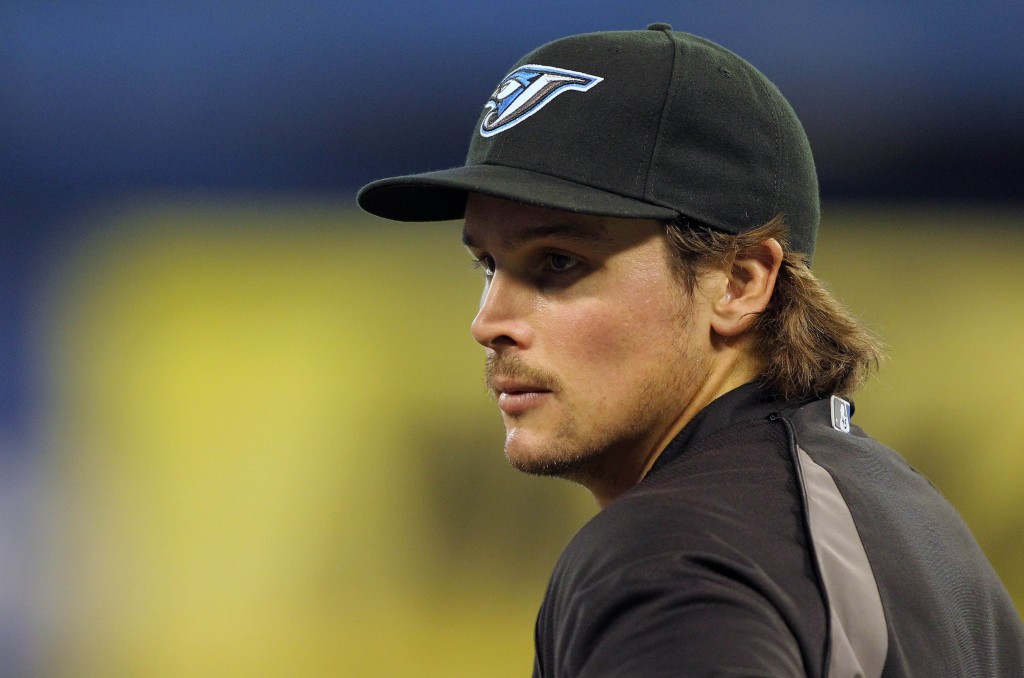 Photo Credit © Luc Leclerc-USA TODAY Sports
While the Blue Jays were struggling to be competitive during the J.P. Ricciardi era, fans were dreaming on the arrival and breakout of the outfielder affectionately known as "Lunchbox Hero." Much like his play on the field, his pencil moustache never developed as much as the Blue Jays and their fans hoped it would but he gets a spot on our list for originality none the less.
 Sal Fasano (2007)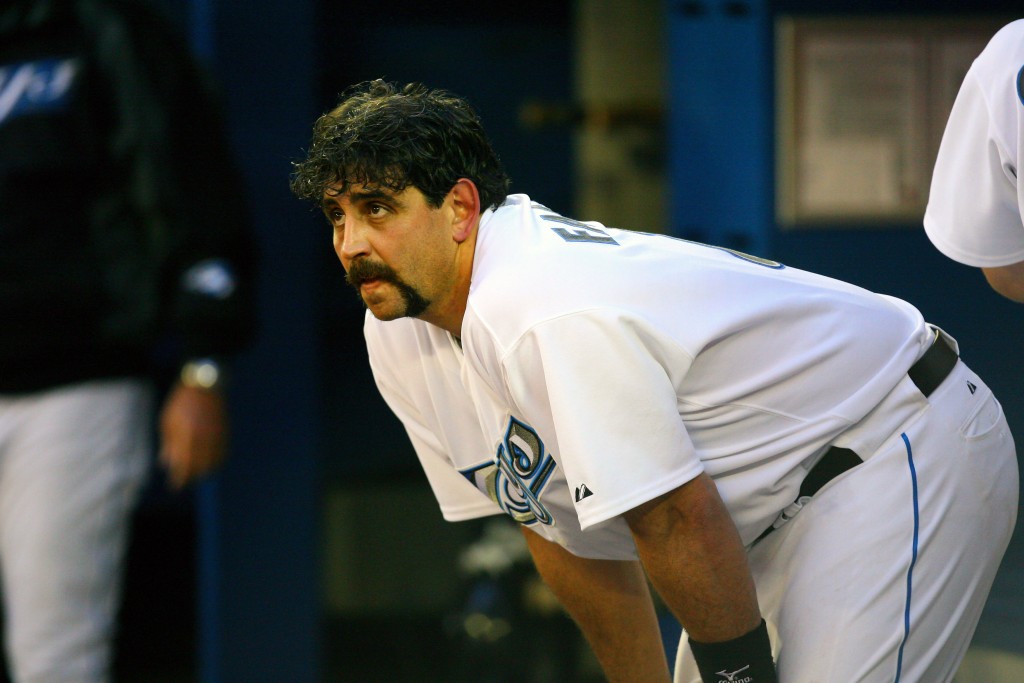 Photo Credit © Tom Szczerbowski-USA TODAY Sports
Fasano's unique catching style mirrored the distinctive horseshoe moustache he sported as a member of the Jays in 2007. While Fasano may not have been a memorable talent, the future manager did employ a memorable catching crouch: one that appeared to involve sitting on the ground behind home plate – allowing him to catch into his late 30s, well after many catchers have retired or moved to other positions. Russ Martin, who is signed through his age 36 season, may want to take note.
Dave Stieb (1979-1992, 1998)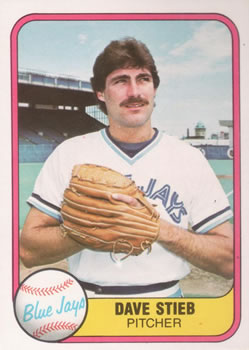 Photo Credit 1981 The Topps Company, Inc.
Aside from Jose Bautista, Stieb is the owner of the most iconic facial hair in franchise history. During Stieb's decade-plus entrenched atop the Blue Jays' rotation, Stieb's moustache was entrenched on his upper lip. Seeing Dave Stieb without his moustache was as a rare as seeing Cecil Fielder steal a base.
Otto Valez (1977-81)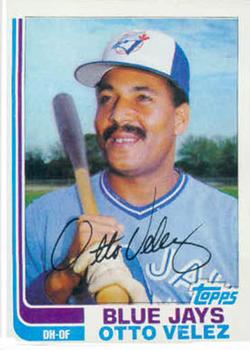 Photo Credit 1982 The Topps Company, Inc.
A staple on the late '70s and early '80s Blue Jays, Valez's toothbrush moustache was the lone bright spot on early Blue Jays teams that failed to break 67 wins. Not only was the moustache stylish, it was practical. Valez's nose neighbor kept his upper lip warm during frigid days in April at Exhibition Stadium. Meanwhile, Ron Fairly, the team's clean-shaven designated hitter, froze.